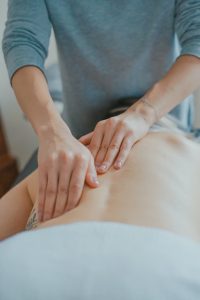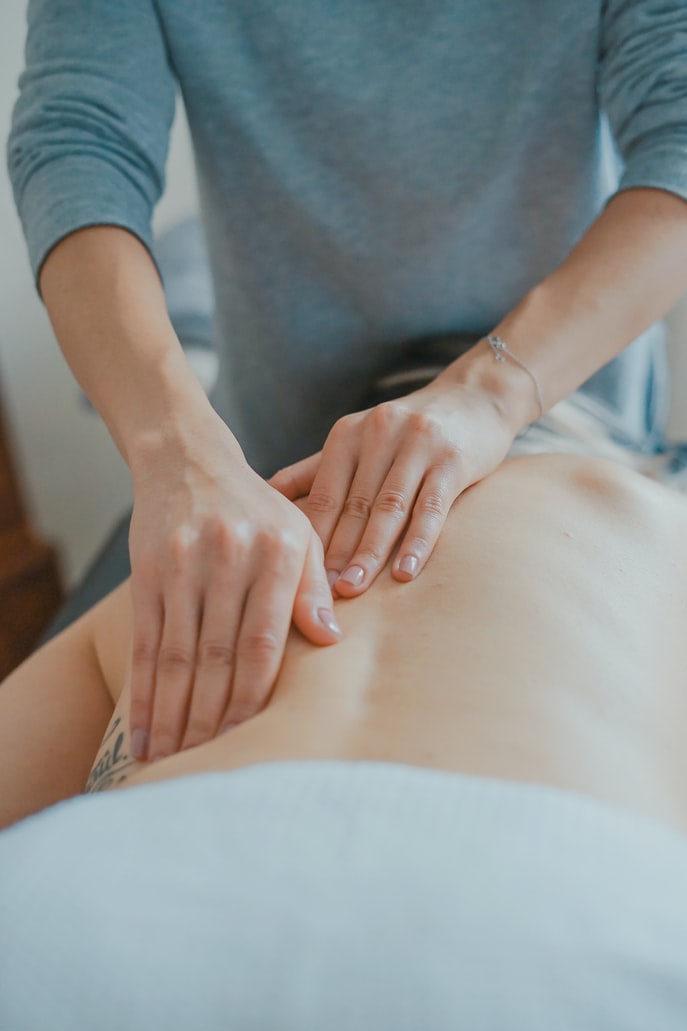 Whether it's too much stress, a nagging constant pain, dull ache or an acute injury, being in pain can not only be debilitating, it can also be all consuming and stop you from doing the things you normally do.
Remedial massage is useful for easing pain and inflammation related to problems affecting muscles, tendons and soft tissue. 
Remedial Massage Therapist, Jenny Laurenson discovered the benefits of remedial massage 30 years ago and has been helping people to come back into their healthy state ever since. 
So, what is remedial massage?
Remedial massage techniques ease pain and inflammation to enable your body to heal more quickly.
"Remedial massage therapists work on muscles, tendons and ligaments – any connective tissue or fascia within the body – to help alleviate any stiffness, soreness or pain and improve function," Jenny explains.
Using their training in human anatomy, physiology and pathophysiology (symptoms caused by disease or injury), remedial massage therapists treat strains, aches and sports injuries and trace pain to its source. 
"Pain can radiate to other areas," Jenny explains. "The restriction may be in the lower back or gluteal muscles, for example, but say in the case of sciatica you may be feeling referred pain or numbness or discomfort in the hamstrings, down through the legs to the feet."
Likewise, headaches can stem from the neck and shoulders, having too much heat in the body or internal organ disharmony.
"That's why it's important for the remedial massage therapist to do a systemic assessment so they can isolate where the discomfort and suffering is coming from," Jenny explains. 
What does a remedial massage involve?
At your first appointment, the remedial massage therapist will want to obtain a good understanding of your health background and medical history, noting any surgeries, medications and health conditions you may have.
After a systemic assessment and discussion of your symptoms and expectations, the therapist will leave the room while you disrobe.  Just the area being treated will be exposed to the practitioner – all other areas will be draped or clothed.
After treatment, the therapist will do another assessment to measure pain relief and changes in function, plus discuss your treatment plan moving forward. 
Treatments may be short-term, but Jenny says "the benefits my clients experience lead many of them to schedule in regular monthly massages for their ongoing health and wellbeing."
What techniques are used?
A whole raft of different techniques and methods can be used in the one treatment depending on the symptoms the client has presented with, the types of medications they might be taking and their health history.
Techniques can include:
Targeted massaging using kneading, tapotement, effleurage, stretching and tapping

Myofascial release

Trigger-point therapy

Reflexology

Lymphatic drainage, and more
Summary of the benefits
From the results of 28 clinical trials it has been found that regular massages have the following health-related benefits. (1)
Improving sleep

Reducing fatigue

Work related aches and pains

Reducing blood pressure and heart rate

Reducing anxiety

Reducing occupational stress

Reducing depression

Reducing nausea in cancer patients
Who should (and shouldn't) get a remedial massage?
Remedial massage can be effective for people with the following conditions:
Neck and shoulder pain

Back and joint pain

Pain associated with the gluteal muscles or quadriceps

Headaches and migraines

Sports injuries

Arthritis pain

Pregnancy pain

Occupational overuse

Oncology pain
Remedial massage is suitable for all ages – therapists are trained to tailor their techniques accordingly, making it suitable for everyone. 
Jenny advises that cancer patients should check with their GP's before booking a remedial massage. (2)
References 
https://www.drgraeme.com/articles/2019/08/regular-massage

Lisa Corbin, 2005.  Safety and efficacy of massage therapy for patients with cancer https://pubmed.ncbi.nlm.nih.gov/16062163/