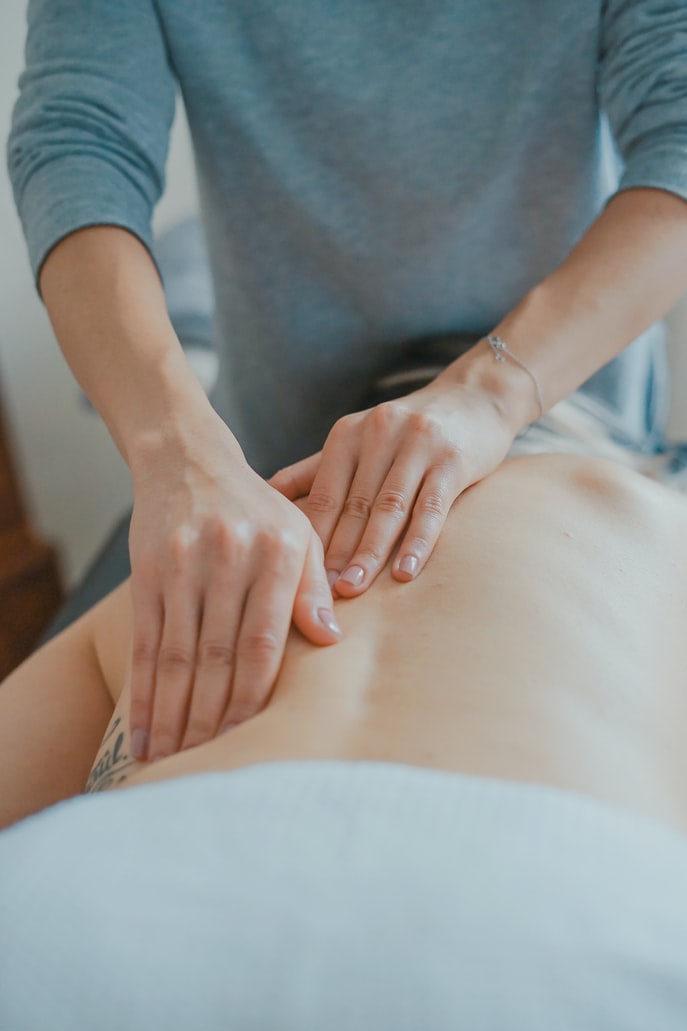 There are many different styles of massage.
Remedial massage is used to locate and repair damaged areas of the body, in particular muscles that are damaged, knotted, tense or immobile.  It is an effective massage to speed up the body's own healing process.  The main aim of a remedial massage is to trace the pain and work the area of concern which leads to releasing the problem and relieving the symptoms.
This style of massage stimulates the body's blood flow helping to repair damaged tissues, and primarily relaxes the muscles and releases tension from tendons.  Depending on the condition being treated, the pressure applied throughout your massage can either be strong or gentle, deep or shallow and may involve stretching to help the body release.
Remedial massage is used when treating a variety of conditions, some of which include:
Neck and shoulder pain
Lower and upper back and sciatica pain
abdominal pain
headaches and migraines
sports and general injuries
arthritis and other joint conditions
fibromyalgia and muscular atrophy
fatigue
anxiety and depression
A remedial massage would normally take an hour, sometimes 1 1/2 hours.  Depending on the condition being treated, generally a number of regular remedial massages are required.
Jenny Laurenson, highly qualified and experienced Remedial Massage Therapist, is available to treat you at our Mackay clinic.  Call Jenny on 0412079965 for an appointment.